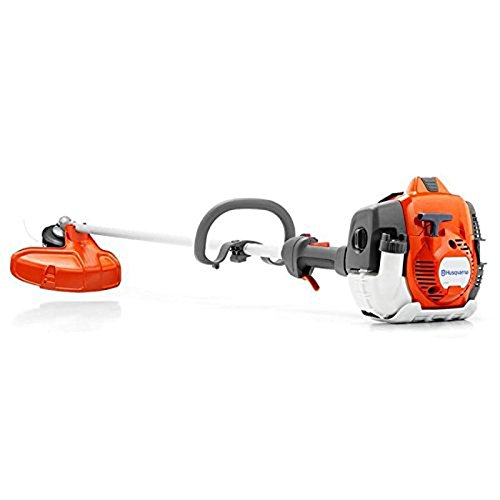 Introduction
Husqvarna is a big name in power tools.  Husky chainsaws are legendary.  Does that prowess in bringing down spruces carry over to brush cutting and weed whacking?  This is how we figure out if it's good or not.
The research suggests that once you get the carburetor dialed in, the unit runs very well.
Specs and Assembly
This is a two-stroke engine 28 cm³ of displacement. It puts out 1 horsepower. Like every two-stroke engine, the string trimmer requires 100% gasoline with no ethanol.  You can mix this yourself, or buy some of the premixed fuel gas.  This is particularly important for Huskies as we will discuss below.
It has straight shaft. So far this has the makings of a decent brush cutter, but a better string trimmer.
The shaft is detachable. But one of the issues is that it's not easy to attach genuine Husky parts to this particular model. For that you need the 128LDX.  Users have found that they could attach parts from other manufacturers. This goes into the overall design as well.  The unit is easy to put together.  Overtime, the plastic coupler of the split shaft wears out, making it hard for other attachments to stay attached.
On Amazon, we only found 1 user that had a dead on arrival unit.  Over at Home Depot, there were many users that ran into these issues.
Start, Idle, Ergonomics, and Usage
Most users found it was very easy to start, and easy to restart. And once it was started it kept going very easily.
However a lot of users found the idle to be very rough, and the trimmer would just stop running. If the unit is not idling properly, the unit might be running lean or rich  Adjusting the carburetor is accomplished by a special carburetor tool which is not available at your local tool store.  It's interesting that this is the case given that Husky leaf blowers and chainsaws do not run into these issues.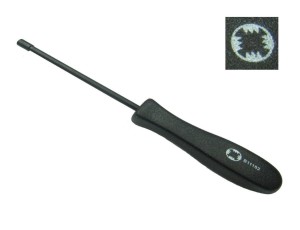 After adjusting, the unit should run correctly.
When it does run, most users found that it was relatively quiet and not a lot of awful vibration.
In terms of using it to trim the grass, most  found that the bump head was not very good.  It could be that the internal parts are made from plastic.  And for the prepared, buying some additional trim line
With respect to ergonomics many found this unit was heavy and it does not ship with a strap or harness. This is a unit that benefits from having a shoulder strap or harness. In terms of balance those over 6 feet said that they had to bend over in order to use it.
Operators were able to handle 3/4 of an acre and 1 acre of jungle.  But not on one tank.
Long Term
The warranty is limited
Some users reported the overall longevity of this unit at 2 years.  Others have not been so lucky
Conclusion
It seems that users that did not do well with the 128LD mainly had issues with it working properly every time.  Our analysis of the complaints point to what are probably carburetor adjustment issues.  When those can be surmounted with proper adjustment, the 128LD lives up to the Husky reputation.